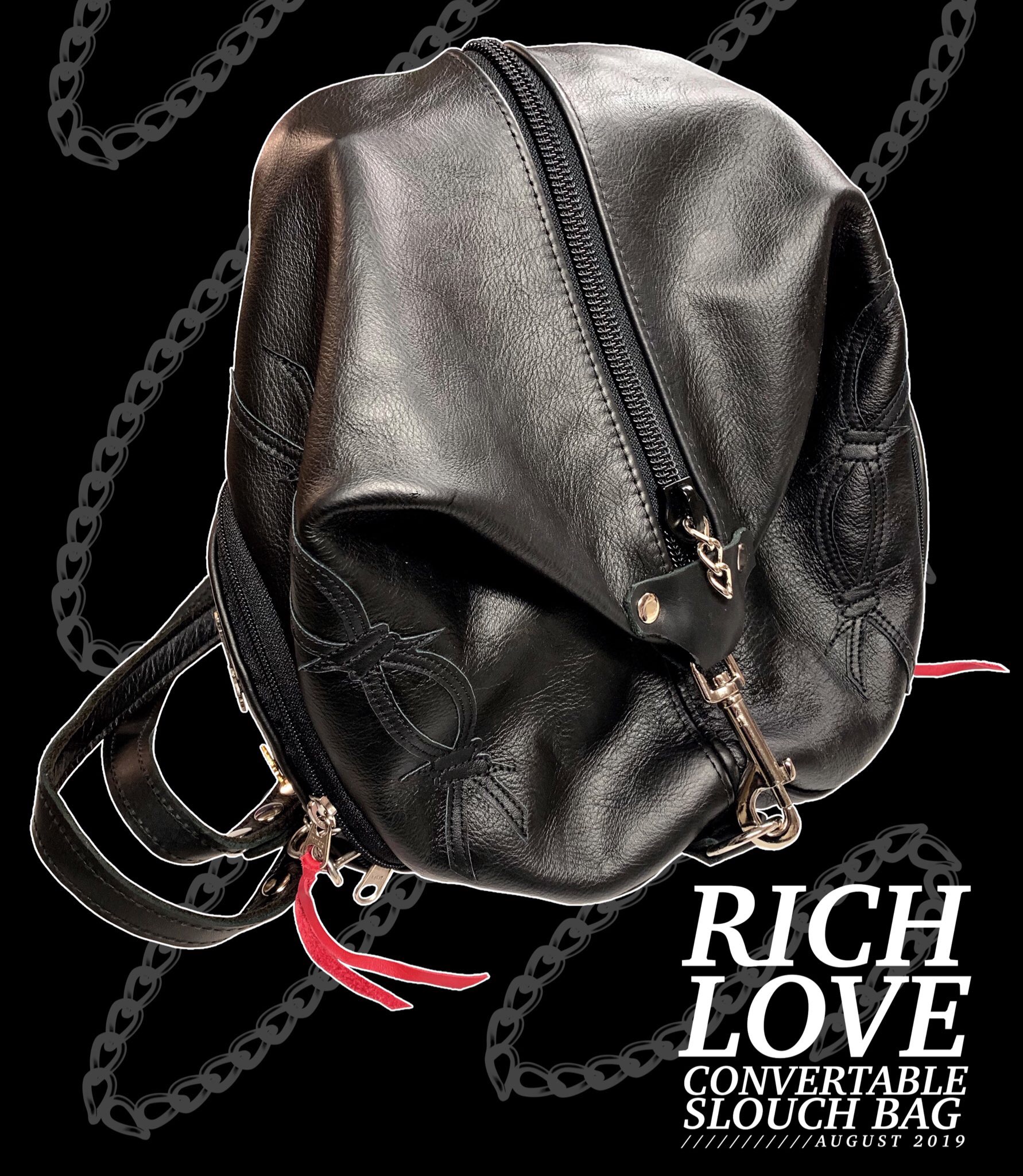 CONVERTIBLE SLOUCH BAG
WOW we are obsessed with this bag, it's so cool. It starts off as a cute little backpack, with four zippered pockets, a mini internal D ring to clip your keys, and a bolt snap to hold the slouch (and your tamagotchi?) Unclip the bolt snap and your small bag just got way bigger! stuff an extra towel in there, bring a whole box of gloves. Reposition the adjustable shoulder straps to the bolt snap and wear the bag like a tote. It's flexible.
11x9x11 // Lots of customization, appliqué, and color options available, email bitch@rich-love.com to know more.