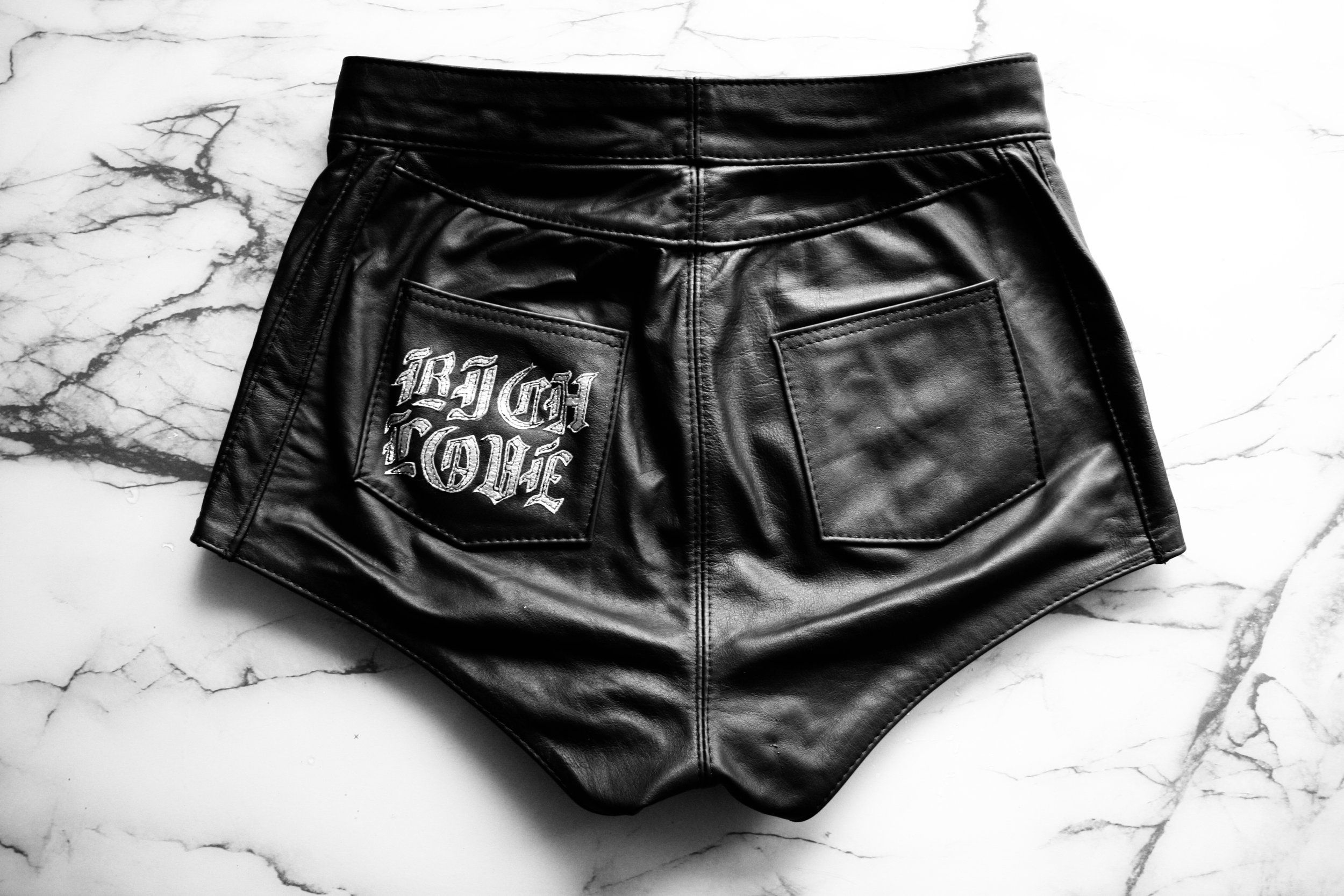 ULTIMATE SHORTS
Not to brag or anything…. but these are TRULY the ultimate shorts. I have spent years, possibly decades of my life dreaming and attempting to produce leather shorts that I am truly proud of and Here. They. Are.
EVERY PAIR IS MADE TO ORDER TO YOUR CUSTOM SIZE to ensure the absolute most perfect fit. These shorts are high waisted with a perfect rise in front and back, with ass and groin shaping that lifts and enhances but doesn't ride up in the wrong places. The length is ideal; extremely short but still technically pants. Or you can contact us for a custom length! Select from half or full groin zipper in black or metal, see below for details.
Full groin zipper includes
3 zipper heads to allow all of all potential access configurations.

selection of either fully separating zipper (completely detach both legs of the shorts) or connection at waistband, please specify in notes.
CUSTOM POCKET EMBROIDERY is also an option- please email Vi@rich-love.com to discuss your specific desires.
To ensure a perfect fit, please include the following information in the notes-
HIP/ASS/WAIST/thigh measurements- aka around your navel area, the widest part of your ass, and around the approximate midpoint of these two places, as well as around one thigh. Please contact us if you have any questions about this!

black or metal zipper

If ordering full-groin zip, please include your selections of separating zipper or regular zipper
EACH PAIR SHIPS IN APPROXIMATELY 5-6 WEEKS
Please contact BITCH@RICH-LOVE.COM for any questions or requests