RICH LOVE STRAITJACKET 01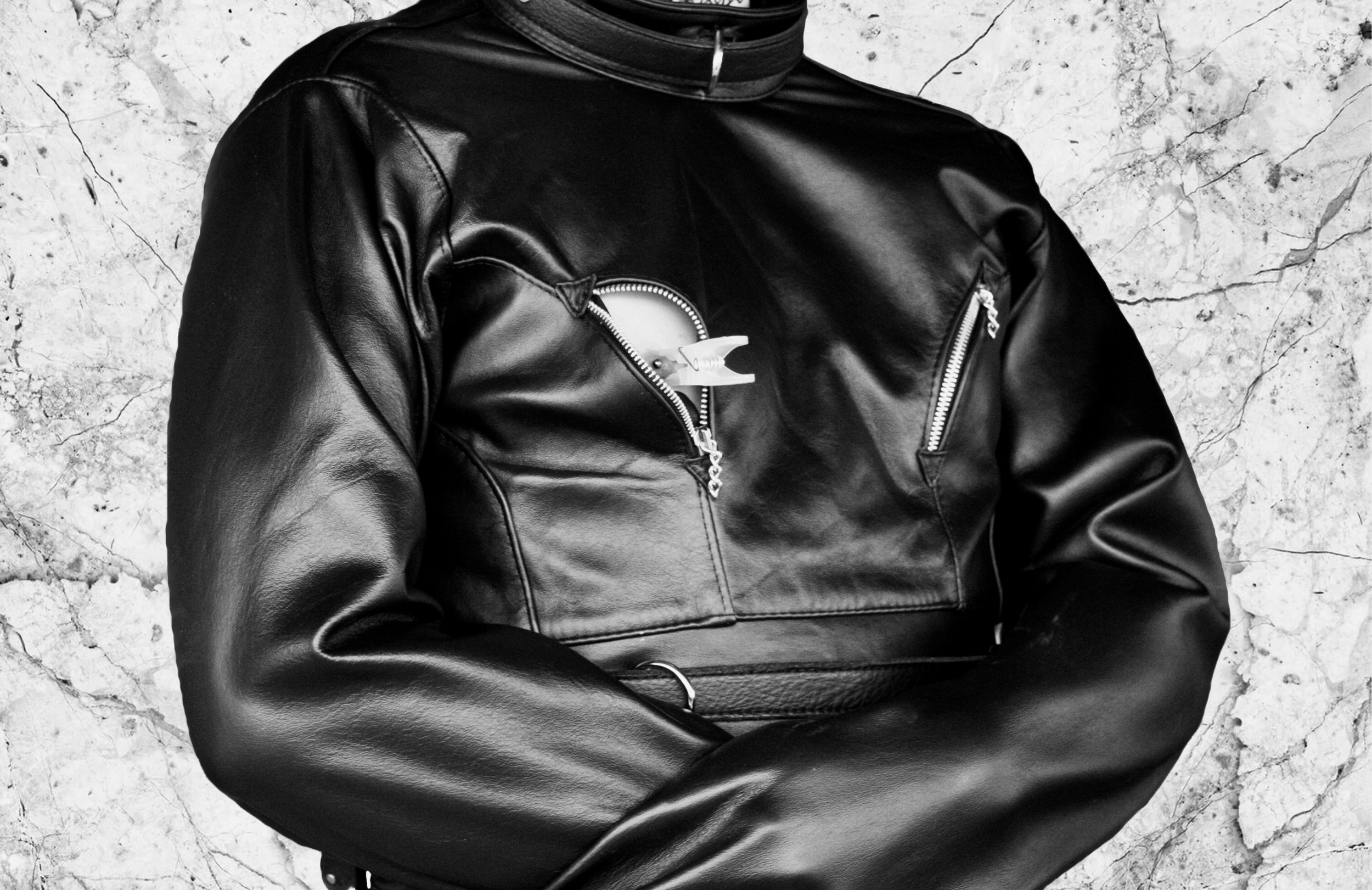 RICH LOVE STRAITJACKET 01
Rich Love will teach you restraint. The Inaugural Rich Love Straitjacket 01 covers all of the most important bases. Made from beautiful and strong Nassa leather, this straitjacket can take more of a beating than the toughest bottom and will be the centerpiece of your leather collection for decades to come. The perfect marriage of fashion and function for those both turned on by aestheticism and heavy physical play. This straitjacket is designed to withstand and hold up against all kinds of distress and look beautiful while doing so.
Stock features of the 01 include:
An attractive cropped length and customizable femme-fit provides more than enough coverage to get that nice full chest hug while leaving other valuable assets on display

Detachable crotch straps to keep you in from all angles. Houdini? I don't know her. Nice try, loser. This time you're fucked. To truly prevent escape, order a custom with locking hardware and padlocks.

3 auxiliary pinion straps for any extra bondage necessary to keep you or your beloved completely restrained in all manner of ways.
ADD ONS
Tit zippers- Those nipples can't hide this time. Have complete unfettered access to them while your bound friend is (consensually) powerless to stop you— at last! Stock tit zippers are approximately 5" in length but can be customized, as well as bust size.
Place a stock order here or email BITCH@RICH-LOVE.COM to get a custom SJ started for you. NO LIMITS. We are here to make your straitjacket dreams come TRUE.
**ALL STRAITJACKETS ARE MADE TO ORDER AND SHIP IN APPROXIMATELY 5-6 WEEKS** please contact us for expedited shipping options